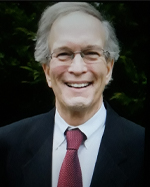 Kenneth D. Miller, MD
Outpatient Medical Director, Cancer Center
Department of Medicine & University of Maryland
Greenbaum Comprehensive Cancer Center
Baltimore, MD
Dr. Ken Miller is a hematologist and oncologist and an Associate Professor at the University of Maryland.
Dr. Miller graduated from the Tufts University of Medicine. He completed his residency in Internal Medicine at Yale-New Haven Hospital and then fellowship training at the National Institutes of Health and at the Johns Hopkins Oncology Center. Early in his career, Dr. Miller worked in community practice. He then transitioned to back to academic medicine and served on the faculty at Yale as the founding Director of the Yale Cancer Center's survivorship clinic and then as a faculty member at the Harvard Medical School and as Director of the LiveStrong Survivorship Center of Excellence at the Dana-Farber Cancer Institute. Dr. Miller is the author of 4 books including, Choices in Breast Cancer, Medical and Psychosocial Care of the Cancer Survivor, Excellent Care of Cancer Survivors, and Global Cancer Care.
Dr. Miller has enjoyed media work as a way of promoting better health. He was the founding co-host of the WNPR weekly radio program, "Yale Cancer Answers" and has produced and hosted two NPR specials called, "The Best Medicine for Breast Cancer" and "The Best Medicine for Heart Disease"..
Dr. Miller has been married to Joan for 38 years. Joan was treated successfully for acute leukemia 19 years ago and they both are committed and enthusiastic LLS volunteers.